Tuesday, November 27th, was #Giving Tuesday. Thank you so much for your support for the Environmental Protection Network.
After raising over $7,200 on #GivingTuesday, we are extending the campaign to the end of the year so that we can raise at least $10,000 and receive an additional $10,000 in matching funds from one of our funders. Please donate to the Environmental Protection Network in the spirit of #GivingTuesday and this generous match.
We accept personal donations via Credit Card or PayPal account: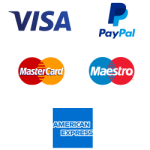 You can also write a check and send to: Environmental Protection Network, P.O. Box 42022, Washington, DC  20015
If you are a foundation interested in learning more about EPN, please contact us today, info@environmentalprotectionnetwork.org, 202-656-6229.