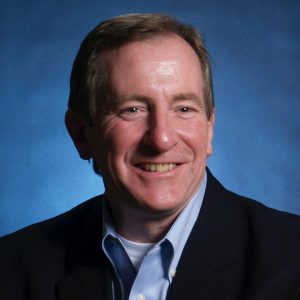 Mark Hague
Chair
In January 2017, Mark Hague retired as Regional Administrator of EPA Region 7 after 37 years at the Environmental Protection Agency in Washington, D.C. and Kansas City. Mark was appointed Region 7 Regional Administrator in November 2015, after having served as EPA Region 7 Deputy Regional Administrator since 2011. In addition, from September to December 2014, Mark served as Acting Deputy Chief Financial Officer at EPA.
As Regional Administrator, Mark led Region 7's 500+ professional and technical employees responsible for implementing environmental programs in Missouri, Iowa, Nebraska and Kansas and nine Native American Tribes. He served as the primary liaison to the public and elected officials in the Region. Mark worked with State and local environmental leaders to ensure environmental and health protections throughout the region, and engaged citizen groups and non-governmental organizations on EPA program issues. Mark served as a member of the EPA, State and Tribal E-Enterprise for the Environment governing board which worked to modernize systems supporting environmental program implementation across the nation.
As Deputy Regional Administrator, Mark was instrumental in implementing approaches to streamline and modernize business practices in Region 7; an approach that was adopted across EPA. During his EPA career, Mark held a variety of leadership positions including Director of the Region 7 Enforcement Coordination Office, Acting Assistant Administrator for Policy and Management, and Senior Indian Program Manager.
Mark resides in Prairie Village, KS and is active in several not-for-profit organizations in the Kansas City area.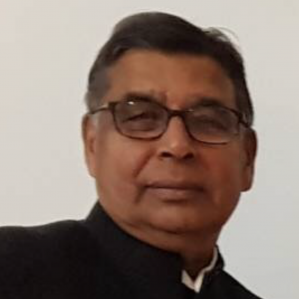 Bharat Mathur
Member
Bharat Mathur spent over fifteen years in important positions at EPA's Region 5 office in Chicago, including Deputy Regional Administrator, Director of the Air and Radiation Division, and Acting Regional Administrator. Bharat served as the regional point person on the EPA Executive Management Council and several national committees charged with developing policies for environmental justice, sustainable development and materials management. In addition, he oversaw program implementation in six Midwestern states with a focus on permitting and compliance assurance. Prior to work at Region 5, Bharat was at the Illinois Environmental Protection Agency (IEPA) for close to 28 years as Air Bureau Chief, Deputy Chief in the Bureau of Land and various supervisory roles in the Bureau of Water. Among his many achievements at the IEPA, he established the Underground Injection and Storage Tank Programs.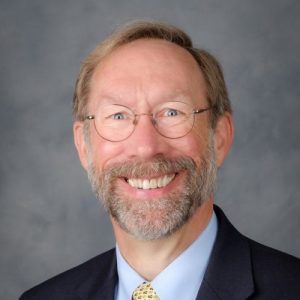 A. Stanley (Stan) Meiburg
Member
Dr. A. Stanley (Stan) Meiburg spent 39 years with EPA, from 1977 to 2017. As Acting Deputy Administrator (2014-2017) he created the Water Infrastructure Resiliency and Finance Center, was a co-chair of the E-Enterprise Leadership Council, and served as an active member of the President's Management Council. From 1996-2014, Stan served as Deputy Regional Administrator in EPA's Region 4, after also serving as Deputy Regional Administrator in Region 6 in 1995, making him only the second person in EPA history to serve in this position in more than one region. Between 1985 and 1990, he was Director of the Planning and Management Staff of EPA's Office of Air Quality Planning and Standards, where he led work on the 1990 Clean Air Act Amendments. In addition, he was the Executive Director of EPA's Environmental Financial Advisory Board from 2001 to 2010 and served on many task forces promoting innovation and collaboration within the Agency. Currently, Dr. Meiburg is the Director of the Master of Arts in Sustainability Program and associated dual degree certificate programs at Wake Forest University. Among other honors, Stan received EPA's Distinguished Career Award in 2014 and was recognized as a Distinguished Federal Executive in 2012. He holds a B.A. from Wake Forest University, and M.A. and Ph.D. in political science from Johns Hopkins University. He and his wife Julie live in Winston-Salem, North Carolina.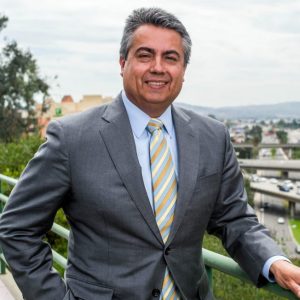 Wayne Nastri
Member
Wayne Nastri is the Executive Officer of the South Coast Air Quality Management District (SCAQMD). Previously, he served as U.S. EPA's Regional Administrator for Region 9. In that position, he was responsible for policy development and operations, exercising management oversight for nearly 1,000 employees, and an annual budget exceeding $700 million. He worked closely with the public, industry, and all levels of government in a wide variety of voluntary pollution prevention programs and energy conservation efforts, including the development and implementation of the West Coast Diesel Collaborative, in which SCAQMD actively participates. Mr. Nastri also focused Region 9 efforts on development of strategies to address emissions associated with ocean-going vessels and marine ports.
Earlier in his career, Mr. Nastri served as the Legislative Director for the California Environmental Business Council, and among other private sector experience, he served as co-president of E4 Strategic Solutions, Inc., a consulting firm focused on negotiating mutually effective solutions for complex environmental & energy issues faced by regulatory authorities; elected officials; and executive management at local, state, and federal levels.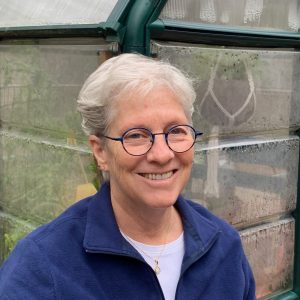 Jennifer Orme-Zavaleta
Member
Dr. Jennifer Orme-Zavaleta served at EPA from 1981-2021. From 2017-2021, she served as
the Principal Deputy Assistant Administrator in the Office of Research and
Development and EPA's Science Advisor. She began with EPA as a student intern
conducting research on the potential health effects of drinking water contaminants.
Over the course of her career, Jennifer worked in the Office of Toxic Substances and
Office of Water in the areas of human health and ecological research, risk
assessment, policy and regulation development, strategic planning, and program
implementation. As EPA's Science Advisor, Jennifer Chaired the Agency's Science and
Technology Policy Council and worked to refocus the Risk Assessment Forum. In 2008,
she served as the President of the Society of Toxicology's Risk Assessment Specialty
Section. In 2021, Jennifer received EPA's Distinguished Career Service Award as well as
a Distinguished Executive Presidential Rank Award.
Dr. Orme-Zavaleta received her B.A. in Zoology from Ohio Wesleyan University, an M.S.
in Zoology and Toxicology from Miami University, and a Ph.D. in Wildlife Science with a
minor in Public Health from Oregon State University. Jennifer and her husband David
live in Durham, NC.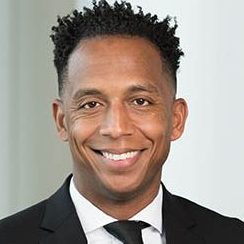 Micah Ragland
Member
Micah Ragland will be joining EPN's Board in March 2023. He currently serves as vice president of public affairs at the Federal Reserve Bank of Chicago, where he helps to lead the Bank's external communications and public engagement initiatives.
Prior to joining the Bank, Ragland served as the associate administrator for Public Engagement and Environmental Education at the U.S. Environmental Protection Agency (EPA). In this role, he managed the EPA's stakeholder engagement strategies and led the agency's on-the-ground community outreach efforts during the Flint water crisis. Previously, Ragland served as a regional political director on President Barack Obama's 2012 re-election campaign, and as communications director or press secretary for several members of the U.S. Congress.
He received his bachelor's degree from Morehouse College and his law degree from North Carolina Central University.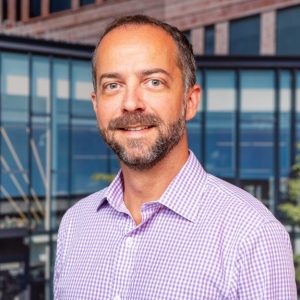 Brian Swett
Member
Brian Swett is Arup's Americas East Leader and a Principal in the Boston office. He is a nationally recognized leader in climate change and sustainability, with more than 20 years of experience working with municipal governments, private sector real estate developers, federal governments, and nonprofits. Brian brings a breadth of experience on the government and private sides of sustainable urban development and management that allows him to deliver integrated and actionable strategies and solutions for major clients. He began his professional career at U.S. EPA, including stints in the Office of Policy, Economics and Innovation, the Office of Enforcement and Compliance Assistance, the Office of International Affairs, and Region 1.

Brian is Chair of Historic Boston, Inc's, Council of Advisors and Co-Chair of the Greater Boston Chamber of Commerce's Climate & Energy Leadership Council. He is also a long-time and active member of the Urban Land Institute, currently serving on the ULO Center for Sustainability and Economic Performance's Advisory Board and as a member of the Sustainable Development Product Council.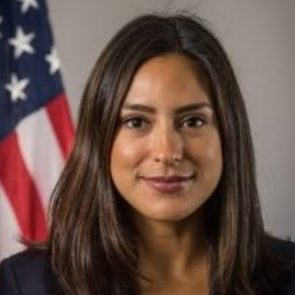 Melissa Vargas
Member
Melissa Vargas is District Director for Congressman Jimmy Gomez in California's 34th congressional district. Previously, Vargas led Latino Engagement & Partnerships as the Political Affairs Manager for the Environmental Defense Fund, creating political will and bold policies with leading Latino advocacy organizations to fight climate change. Ms. Vargas served the Obama Administration as the Director of Public Engagement in the Office of Public Engagement at the U.S. Environmental Protection Agency (EPA). She began the administration as Deputy White House Liaison in the Office of the Administrator, where she supported the Office and the Agency's Presidential appointees. As Deputy White House Liaison, Vargas was selected to help develop, implement, and manage the agency's grassroots education and outreach initiative as a part of the EPA's emergency response efforts to the water crisis in Flint, Michigan. Leading bilingual and bicultural community outreach efforts, Vargas was successful in building coalitions within Flint's Latino and immigrant population.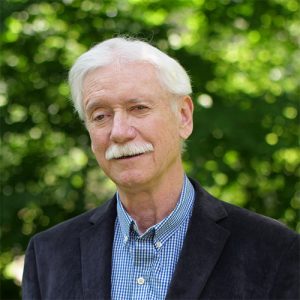 Robert M. Wolcott
Member
Robert Wolcott is a former Deputy Assistant Administrator for Policy at EPA (1995 and 2000) and, between 1983 and 1985, served as Assistant to the EPA Administrator on policy matters, including the phase-down of lead in gasoline. Wolcott is now a consulting economist focusing on the intersection between the environment and the economy. He began his EPA career as Regional Economist in the agency's San Francisco office and then served as West Coast Director of the Public Interest Economics Foundation and as its Executive Director in Washington DC. He returned to EPA and went on to direct several EPA divisions in Washington DC, ranging from Economic Analysis to Agriculture to Water Policy. From 1990 through 1992, Wolcott advised the EPA Administrator on special projects, including environmental justice and the controversy over the Spotted Owl. He chaired EPA's Work Group on Environmental Justice, overseeing the preparation of the agency's report on the issue and revisions in agency policies and procedures responding to this challenge.