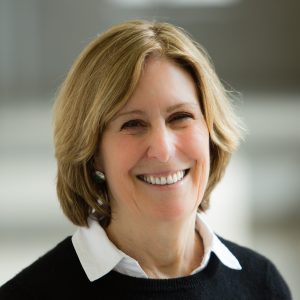 Ruth Greenspan Bell
President
Ruth Greenspan Bell served in various management positions in EPA's Office of General Counsel and worked in EPA's international program, where she focused on environmental conditions in Poland and the former Soviet bloc. She is currently a Public Policy Fellow at the Woodrow Wilson International Center for Scholars and a Visiting Scholar at the Environmental Law Institute. Following EPA, Bell was Senior Advisor to the Assistant Secretary of State for Oceans and International Environmental and Scientific Affairs and has worked in several Washington, DC think tanks. In 2008, she helped Poland prepare to host the annual UN Framework Convention on Climate Change Conference of the Parties. Her areas of expertise include the development of functioning environmental institutions in the challenging settings of the former Soviet bloc and developing world countries and a variety of innovative approaches to domestic and international climate change policy.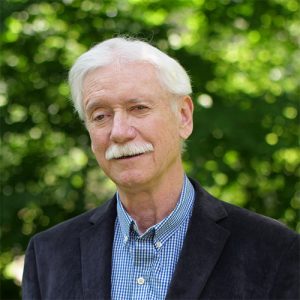 Robert M. Wolcott
Chair
Robert Wolcott is a former Deputy Assistant Administrator for Policy at EPA (1995 and 2000) and, between 1983 and 1985, served as Assistant to the EPA Administrator on policy matters, including the phase-down of lead in gasoline. Wolcott is now a consulting economist focusing on the intersection between the environment and the economy. He began his EPA career as Regional Economist in the agency's San Francisco office and then served as West Coast Director of the Public Interest Economics Foundation and as its Executive Director in Washington DC. He returned to EPA and went on to direct several EPA divisions in Washington DC, ranging from Economic Analysis to Agriculture to Water Policy. From 1990 through 1992, Wolcott advised the EPA Administrator on special projects, including environmental justice and the controversy over the Spotted Owl. He chaired EPA's Work Group on Environmental Justice, overseeing the preparation of the agency's report on the issue and revisions in agency policies and procedures responding to this challenge.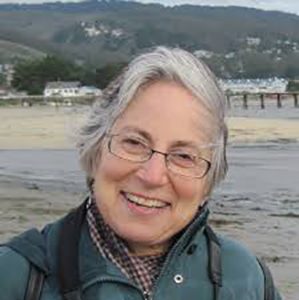 Barbara Elkus
Treasurer
Barbara Elkus is a seasoned scientist with 35 years of experience in the areas of environmental science and policy. From 1977 through 2001, Elkus worked at EPA in a variety of positions, primarily in the areas of water and hazardous waste. She managed the development of effluent guidelines and drinking water protection programs and provided technical support in hazardous waste enforcement efforts and the development of regulations and state program guidelines for underground storage tanks. Upon retiring from EPA, Elkus joined the League of Conservation Voters, where she kept members of Congress and their staffs informed on issues of importance to the environmental community and was instrumental in producing the 2004 National Environmental Scorecard. She also worked with the Climate Policy Center of Clean Air-Cool Planet on several projects, including organizing a series of climate seminars in partnership with the Norwegian Embassy throughout the country.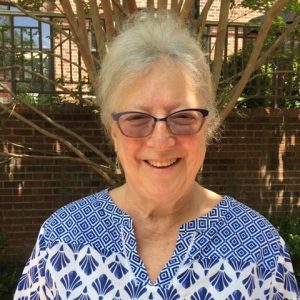 Caroline Isber
Secretary
Caroline Isber worked in the EPA Office of Solid Waste and Emergency Response, where she chaired a committee that wrote regulations under the Oil Pollution Act and served as Legislative and Public Affairs Director at the White House Council on Environmental Quality. She now sits on the boards of Economic Opportunity Studies and the Family Place in Washington, DC. Isber acted as the National Affairs and Legislative Consultant to The Garden Club of America; served as the Chief Press Officer in the Office of Global Programs at the National Oceanic and Atmospheric Administration; and worked in the Office of the Secretary of the Department of Health and Human Services, where she acted as an advisor to then-Secretary Margaret Heckler. This followed a two-year position as the Executive Director of the American Environmental Safety Council (SAVE EPA), an organization that strengthened public and congressional support for the agency. Isber brings to EPN ten years experience in radio and television as an editor, writer, on-air interviewer, director, field producer and executive producer.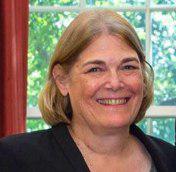 Sally Ericsson
Member
Sally Ericsson is a strategic consultant for non-profit organizations and foundations on climate policy and climate resilience, natural resource conservation policies including water and drought issues, and forest and agricultural carbon management policies. In the Obama Administration, Sally was Associate Director for Natural Resources, Energy and Science at the White House Office of Management and Budget working across agencies on natural resource and environmental issues, climate change, and science and energy policy. Previously she was a policy consultant promoting forests as a climate mitigation tool and Director of Outreach at the Pew Center on Global Climate Change, where she worked with the Center's Business Environmental Leadership Council, a group of Fortune 500 corporations addressing issues related to climate change.
During the Clinton administration, Sally was Associate Director for Natural Resources at the White House Council on Environmental Quality and was the Deputy Chief of Staff and Associate Undersecretary for Economic Affairs at the U.S. Department of Commerce. Sally was a senior official at the Service Employees International Union and spent eight years on Capitol Hill on the staffs of Speaker "Tip" O'Neill and Senator John Kerry.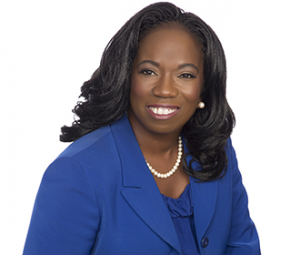 Gwen  Keyes Fleming
Member
Prior to joining Van Ness Feldman LLP, Gwen spent more than 20 years in the public sector, serving as both an elected and appointed official at the state and local levels, as well as in various branches of the federal government. Most recently, she served as the Principal Legal Advisor (General Counsel) for Immigrations & Customs Enforcement (ICE) in the U.S. Department of Homeland Security (DHS), as Chief of Staff to EPA Administrator Gina McCarthy, and Regional Administrator of EPA Region 4 under Administrator Lisa Jackson during the Obama Administration. Gwen's practice currently focuses on environmental policy, government relations, enforcement defense litigation, and special investigations for private and municipal clients. She also provides strategic advice and counsel on national security matters related to the protection of environmental and energy infrastructure from cyber and physical threats, including compliance planning, incident response, and subsequent enforcement or litigation matters.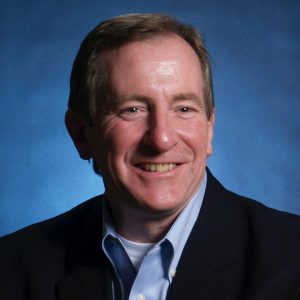 Mark Hague
Member
In January 2017, Mark Hague retired as Regional Administrator of EPA Region 7 after 37 years at the Environmental Protection Agency in Washington, D.C. and Kansas City. Mark was appointed Region 7 Regional Administrator in November 2015, after having served as EPA Region 7 Deputy Regional Administrator since 2011. In addition, from September to December 2014, Mark served as Acting Deputy Chief Financial Officer at EPA.
As Regional Administrator, Mark led Region 7's 500+ professional and technical employees responsible for implementing environmental programs in Missouri, Iowa, Nebraska and Kansas and nine Native American Tribes. He served as the primary liaison to the public and elected officials in the Region. Mark worked with State and local environmental leaders to ensure environmental and health protections throughout the region, and engaged citizen groups and non-governmental organizations on EPA program issues. Mark served as a member of the EPA, State and Tribal E-Enterprise for the Environment governing board which worked to modernize systems supporting environmental program implementation across the nation.
As Deputy Regional Administrator, Mark was instrumental in implementing approaches to streamline and modernize business practices in Region 7; an approach that was adopted across EPA. During his EPA career, Mark held a variety of leadership positions including Director of the Region 7 Enforcement Coordination Office, Acting Assistant Administrator for Policy and Management, and Senior Indian Program Manager.
Mark resides in Prairie Village, KS and is active in several not-for-profit organizations in the Kansas City area.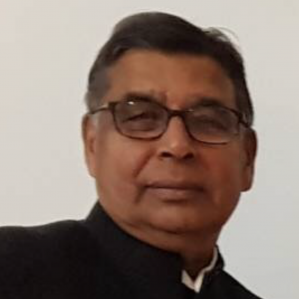 Bharat Mathur
Member
Bharat Mathur spent over fifteen years in important positions at EPA's Region 5 office in Chicago, including Deputy Regional Administrator, Director of the Air and Radiation Division, and Acting Regional Administrator. Bharat served as the regional point person on the EPA Executive Management Council and several national committees charged with developing policies for environmental justice, sustainable development and materials management. In addition, he oversaw program implementation in six Midwestern states with a focus on permitting and compliance assurance. Prior to work at Region 5, Bharat was at the Illinois Environmental Protection Agency (IEPA) for close to 28 years as Air Bureau Chief, Deputy Chief in the Bureau of Land and various supervisory roles in the Bureau of Water. Among his many achievements at the IEPA, he established the Underground Injection and Storage Tank Programs.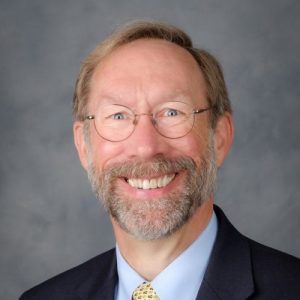 A. Stanley (Stan) Meiburg
Member
Dr. A. Stanley (Stan) Meiburg spent 39 years with EPA, from 1977 to 2017. As Acting Deputy Administrator (2014-2017) he created the Water Infrastructure Resiliency and Finance Center, was a co-chair of the E-Enterprise Leadership Council, and served as an active member of the President's Management Council. From 1996-2014, Stan served as Deputy Regional Administrator in EPA's Region 4, after also serving as Deputy Regional Administrator in Region 6 in 1995, making him only the second person in EPA history to serve in this position in more than one region. Between 1985 and 1990, he was Director of the Planning and Management Staff of EPA's Office of Air Quality Planning and Standards, where he led work on the 1990 Clean Air Act Amendments. In addition, he was the Executive Director of EPA's Environmental Financial Advisory Board from 2001 to 2010 and served on many task forces promoting innovation and collaboration within the Agency. Currently, Dr. Meiburg is the Director of Graduate Studies in Sustainability at Wake Forest University, where he leads the Master of Arts in Sustainability program and associated dual degree certificate programs. Among other honors, Stan received EPA's Distinguished Career Award in 2014 and was recognized as a Distinguished Federal Executive in 2012. He holds a B.A. from Wake Forest University, and M.A. and Ph.D. in political science from Johns Hopkins University. He and his wife Julie live in Winston-Salem, North Carolina.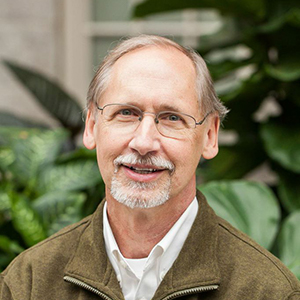 George Wyeth
Member
George Wyeth is an attorney and policy analyst who left EPA in February 2017 after a 27-year career in the Office of General Counsel, the Office of Enforcement and Compliance Assurance and the Office of Policy. He is currently a visiting scholar at George Washington University Law School and serves as an officer of the American Bar Association's Section on Energy, Environment and Resources and on the board of the Little Falls Watershed Alliance. During his EPA tenure, Wyeth worked on legal and policy issues related to almost every EPA program. The centerpiece of his career was the development and promotion of innovative strategies that harmonize environmental and business goals to build a sustainable economy. During his last three years at EPA, Wyeth played a leadership role in the agency's "Next Generation Compliance" initiative aimed at addressing root causes of noncompliance and using modern monitoring technology to empower both regulators and companies to detect and even prevent environmental problems.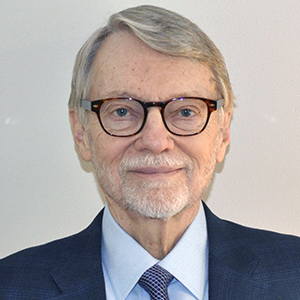 D. James Baker
Emeritus Member
D. James Baker was the longest serving Administrator of the National Oceanic and Atmospheric Administration (1993-2001) and worked closely there with EPA on ocean and coastal protection. He is currently a consultant for the United Nations Food and Agriculture Organization for the Global Forest Observations Initiative, helping developing countries reduce emissions and become more climate-resilient. Most recently, he was the Senior Strategic Advisor and Director of the Global Forest and Land-Use Program at the Clinton Foundation. He also served as the President and CEO of the Academy of Natural Sciences in Philadelphia and was a scientific advisor to former Vice President Al Gore on the Oscar-winning film An Inconvenient Truth and is the author of the book Planet Earth: The View from Space, published by Harvard University Press.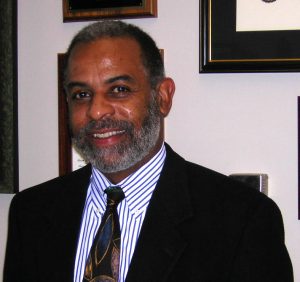 Barry Hill
Emeritus Member
Barry E. Hill is an Adjunct Professor of Law at Vermont Law School, where he has taught an environmental justice and sustainable development course for more than 20 years. He has been a Visiting Scholar at the Environmental Law Institute since he retired from federal service in March 2015. He was Senior Counsel for Environmental Governance at EPA's Office of International and Tribal Affairs from 2007-2015. Previously, he was Director of EPA's Office of Environmental Justice from 1998-2007. Prior to that, he was the Department of the Interior's Associate Solicitor of the Division of Conservation and Wildlife, as well as the Director of the Office of Hearings and Appeals. Prior positions include: Of Counsel to the law firm of Dickstein Shapiro, LLP, where he practiced environmental law; Project Manager of the Superfund Business Unit of the consulting firm, ICF International; Special Counsel to the Attorney General of the District of Columbia; Legal Counsel to the EPA Inspector General; Law Secretary to the Deputy Administrative Judge of New York City; and an Assistant District Attorney in Brooklyn, New York. He is the author of the 4 editions of his textbook/handbook, "Environmental Justice: Legal Theory and Practice," as well as 30 articles in scholarly journals. He is the recipient of distinguished achievement awards in environmental law and policy from the American Bar Association, as well as law and undergraduate schools. Since 1999, he has been a Fellow of the ABA's American Bar Foundation in recognition of his professional accomplishments, distinguished service, and commitment to the study of law and legal research.