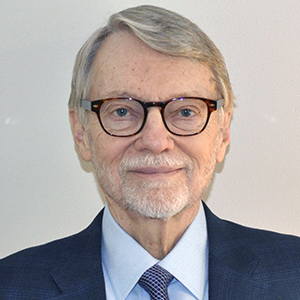 D. James Baker
Emeritus Member
D. James Baker was the longest serving Administrator of the National Oceanic and Atmospheric Administration (1993-2001) and worked closely there with EPA on ocean and coastal protection. He is currently a consultant for the United Nations Food and Agriculture Organization for the Global Forest Observations Initiative, helping developing countries reduce emissions and become more climate-resilient. Most recently, he was the Senior Strategic Advisor and Director of the Global Forest and Land-Use Program at the Clinton Foundation. He also served as the President and CEO of the Academy of Natural Sciences in Philadelphia and was a scientific advisor to former Vice President Al Gore on the Oscar-winning film An Inconvenient Truth and is the author of the book Planet Earth: The View from Space, published by Harvard University Press.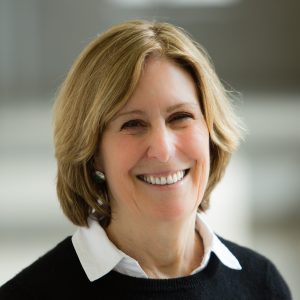 Ruth Greenspan Bell
Emeritus Member
Ruth Greenspan Bell served in various management positions in EPA's Office of General Counsel and worked in EPA's international program, where she focused on environmental conditions in Poland and the former Soviet bloc. She is currently a Public Policy Fellow at the Woodrow Wilson International Center for Scholars and a Visiting Scholar at the Environmental Law Institute. Following EPA, Bell was Senior Advisor to the Assistant Secretary of State for Oceans and International Environmental and Scientific Affairs and has worked in several Washington, DC think tanks. In 2008, she helped Poland prepare to host the annual UN Framework Convention on Climate Change Conference of the Parties. Her areas of expertise include the development of functioning environmental institutions in the challenging settings of the former Soviet bloc and developing world countries and a variety of innovative approaches to domestic and international climate change policy.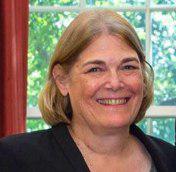 Sally Ericsson
Emeritus Member
Sally Ericsson is a strategic consultant for non-profit organizations and foundations on climate policy and climate resilience, natural resource conservation policies including water and drought issues, and forest and agricultural carbon management policies. In the Obama Administration, Sally was Associate Director for Natural Resources, Energy and Science at the White House Office of Management and Budget working across agencies on natural resource and environmental issues, climate change, and science and energy policy. Previously she was a policy consultant promoting forests as a climate mitigation tool and Director of Outreach at the Pew Center on Global Climate Change, where she worked with the Center's Business Environmental Leadership Council, a group of Fortune 500 corporations addressing issues related to climate change.
During the Clinton administration, Sally was Associate Director for Natural Resources at the White House Council on Environmental Quality and was the Deputy Chief of Staff and Associate Undersecretary for Economic Affairs at the U.S. Department of Commerce. Sally was a senior official at the Service Employees International Union and spent eight years on Capitol Hill on the staffs of Speaker "Tip" O'Neill and Senator John Kerry.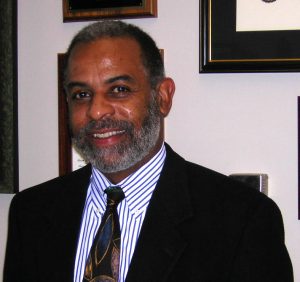 Barry Hill
Emeritus Member
Barry E. Hill is an Adjunct Professor of Law at Vermont Law School, where he has taught an environmental justice and sustainable development course for more than 20 years. He has been a Visiting Scholar at the Environmental Law Institute since he retired from federal service in March 2015. He was Senior Counsel for Environmental Governance at EPA's Office of International and Tribal Affairs from 2007-2015. Previously, he was Director of EPA's Office of Environmental Justice from 1998-2007. Prior to that, he was the Department of the Interior's Associate Solicitor of the Division of Conservation and Wildlife, as well as the Director of the Office of Hearings and Appeals. Prior positions include: Of Counsel to the law firm of Dickstein Shapiro, LLP, where he practiced environmental law; Project Manager of the Superfund Business Unit of the consulting firm, ICF International; Special Counsel to the Attorney General of the District of Columbia; Legal Counsel to the EPA Inspector General; Law Secretary to the Deputy Administrative Judge of New York City; and an Assistant District Attorney in Brooklyn, New York. He is the author of the 4 editions of his textbook/handbook, "Environmental Justice: Legal Theory and Practice," as well as 30 articles in scholarly journals. He is the recipient of distinguished achievement awards in environmental law and policy from the American Bar Association, as well as law and undergraduate schools. Since 1999, he has been a Fellow of the ABA's American Bar Foundation in recognition of his professional accomplishments, distinguished service, and commitment to the study of law and legal research.